Stupite u kontakt s nama
Telefon
Austrija
Tel.: +43 732 257700
Kontakt
Rado ćemo odgovoriti na vaša pitanja.
>Kontakt
16.12.2019
New joining techniques for composite materials at JEC World in Paris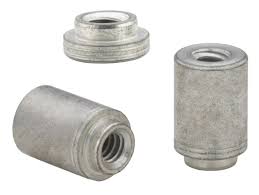 Illerrieden, 13 December 2019: KVT-Fastening, Bossard and bigHead will be presenting several fastening innovations for composites at JEC World Paris (Hall 5, Stand Q70).


Experience the revolutionary
MM-Welding® technology
live. Thermoplastic fastening elements are melted into porous material structures in fractions of a second by means of ultrasonic energy - for permanently friction-locked and form-fit connections in lightweight construction and sandwich materials. The MM-Welding
®
platform comprises numerous fastening concepts for vari-ous applications and base materials. Automation solutions have also already been developed and prove their unbeatable productivity in series production.
bigHead
presents Lean Bonding, a fastening method for lightweight composites and thin materials that cannot be welded, riveted or clamped. A pre-applied adhesive film on the fasteners ensures clean, slim and fast processing. bigHead has developed a core range of products and conducted extensive test studies for them, greatly simplifying and accelerating the design-in and release process for the engineer. A further milestone in this area are the solutions for closed mould processes, so for example, fasteners with nut threads can be injection moulded directly around them without resin con-taminating the thread.
In addition to ultrasonic melting, bonding and encapsulation,
numerous other fastening technologies
are available, such as special rivets and rivet nuts as well as press-fit fasteners, thread inserts and screws with special threads for composite materials. All these processes and products allow processing in seconds and are ideal for automated manufacturing environments.
JEC World
is the leading exhibition for composite materials. It covers the entire value chain, from raw material production and composite production to the final product and downstream services. The focus is on the automotive, aerospace, construction, marine and transport and wind energy industries. The companies of the Bossard Group will present modern joining solutions for sandwich and lightweight materials as well as thin metals in Hall 5 at Stand Q70 from March 3 to 5.
Venue, opening hours:
Paris Nord Villepionte Exhibition Centre
CD 40
ZAC Paris Nord 2
93420 Villepinte
March 3 to 5, daily from 09:00 am to 06:00 pm
https://www.jec-world.events/