Stupite u kontakt s nama
Telefon
Austrija
Tel.: +43 732 257700
Kontakt
Rado ćemo odgovoriti na vaša pitanja.
>Kontakt
16.11.2021
Impression: MSV International Engineering Fair Brno 2021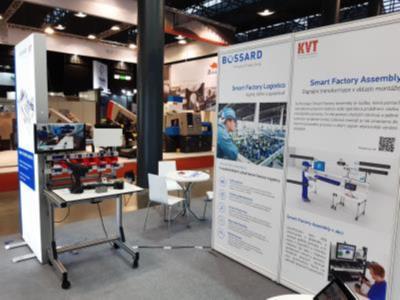 From 8th to 12th November, KVT-Fastening and Bossard Czech Republic jointly exhibited at the MSV International Engineering Trade Fair. Corresponding perfectly with the trade fair theme "Digital Factory", KVT-Fastening presented the Smart Factory Assembly solution for the digitalization of the assembly line, and Bossard presented the Smart Factory Logistics for the digitalization of the supply chain management.
Please Watch the video from regional TV in Brno.
Due to the corona situation, the visitor traffic as well as the number of exhibitors are fewer than expected, however, the present trade fair still brought some benefits for both the visitors and the exhibitors.
The visitors have witnessed the innovative SmartBin Cloud and SmartLabel Cloud, which is a fully automated weighing system. The system measures the balance of items at a given position, and as soon as the quantity drops below a predefined level, the system itself can send the order either internally or externally to the supplier.
At the Smart Factory Assembly workstation on-site, the visitors personally experienced the innovative assembly system. The system supports the control of the assembly process, and allows the workers demonstrate the production process itself. The system guides them to use the right part, the right assembly technology and therefore the defective parts can be therefore avoided.
Both solutions are presented with the aim of supporting our customers to be more productive, more competitive, and to reduce the total costs of ownership.
More about Smart Factory Logistics: Smart Factory Logistics
More about Smart Factory Assembly: New offer Smart Factory Assembly
See more impressions of the fair here: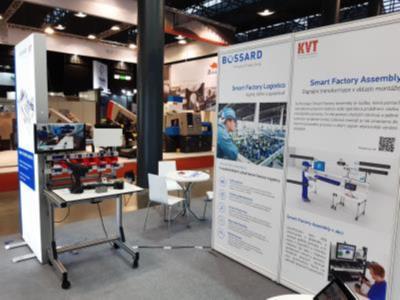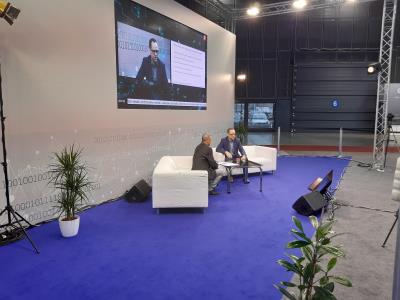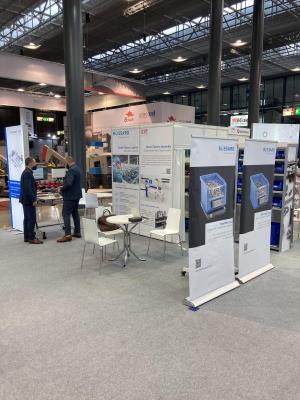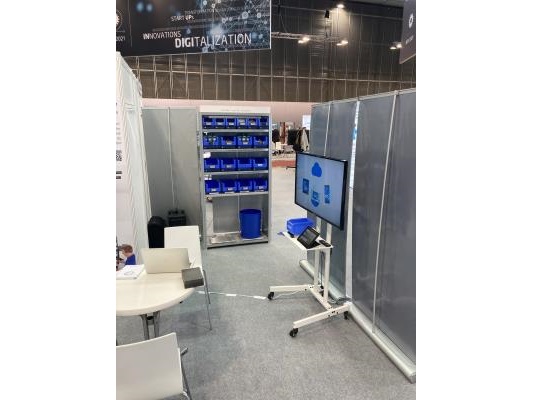 You would like to see the Smart Factory Assembly or Smart Factory Logistics in person?
You are welcomed to visit our showroom in Linz, Austria.
Contact us and book a visiting appointment in our showroom.