Stupite u kontakt s nama
Telefon
Austrija
Tel.: +43 732 257700
Kontakt
Rado ćemo odgovoriti na vaša pitanja.
>Kontakt
06.05.2021
Webinar on 19. May: "MM Welding® – a fastening technology that changes everything!"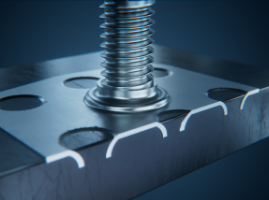 A secure fastening solution for thermoplastics
The topic of "lightweight construction" is one of the most important and innovative engines in development and production. Not least in the automotive industry and here in the field of e-mobility, the focus is on reducing weight and thus also on resources and costs.
A particular challenge here is a fastening technology that not only follows the trend, but promotes it as a modern alternative to adhesives and ultrasonic welding.
InWWerse® Fastener is an innovative and ideal fastening solution for thermoplastics with or without reinforcement.
How to optimize production processes with the technology of MultiMaterial®-Welding and the InWWerse principle and, among other things, save effort, time and above all costs with very short cycle times, without compromising on quality, resilience and reliability - this is shown by the webinar "MM Welding ® - a fastening technology that changes everything!" by KVT-Fastening / Bossard Germany.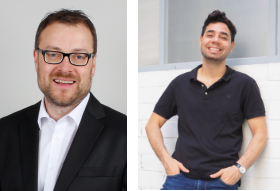 On May 19, Christian Busch, Innovation Manager at KVT-Fastening / Bossard Germany, and Murat Tuncer, Senior Development Engineer at MultiMaterial-Welding, will explain the principle and advantages of InWWerse® Fastener using typical applications and case studies.
The English-language webinar is free and lasts from 3 p.m. to 4 p.m. Registration under the following link: