Stupite u kontakt s nama
Telefon
Austrija
Tel.: +43 732 257700
Kontakt
Rado ćemo odgovoriti na vaša pitanja.
>Kontakt
07.11.2018
Flexible insertion presses by Haeger®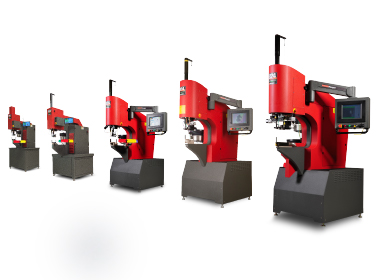 The Haeger® inserter system is based entirely on hydraulics and can be equipped modularly according to requirements and task. The single touch technology makes possible precise and reliable insertion of PEM® self-clinching fasteners: from self-clinching studs and bushes to self-clinching nuts and joint connectors. Even special designs are easily possible with the extensive kit of tools.