Stupite u kontakt s nama
Telefon
Austrija
Tel.: +43 732 257700
Kontakt
Rado ćemo odgovoriti na vaša pitanja.
>Kontakt
09.12.2020
Individual customer solutions with BRUMA drawing parts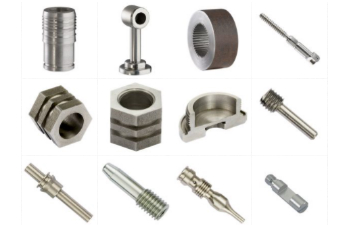 With the new product group drawing parts from BRUMA Schraub- und Drehtechnik GmbH the Bossard Group is now offering customers the opportunity to develop very individual solutions for customer requirements. Because for some applications, standard solutions are not optimal and require customer-specific modifications.
Drawing parts are individual products that go beyond conventional standards, cannot be ordered from a catalog and are not fully subject to any standard. For this purpose, the respective manufacturing process is defined in advance on the basis of the requirements and then the appropriate manufacturer for the drawing parts is selected from the global supplier portfolio.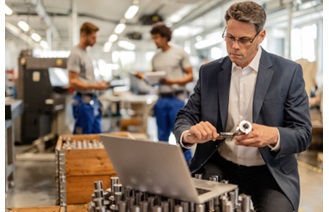 The big advantage here is that all services come from a single source: from the drawing of the special part to the creation of samples for the functional test to the testing of the quality, the subsequent series production and the final delivery logistics. Customers benefit from fewer suppliers and have a competent contact person throughout the entire production process.
When it comes to implementing the special solution, BRUMA Schraub- und Drehtechnik GmbH of the Bossard Company specializes in cold forged parts, automatic turned parts according to drawings with consistently high consumption (series) and the subsequent automatic processing. The company attaches great importance to a 3-pillar principle:


Reaction speed:

Draft samples for B-parts can be produced in small numbers by means of in-house machining, true to function and promptly and information about the future function in the customer application can be provided.





Solution orientation:

Before the drawing part is manufactured, its function is first questioned and the right solution for the application is sought. Thanks to a Design-IN engineering approach, it is possible to identify problems very early in the process and to counteract them in a targeted manner.





Ensuring the quality requirements:

For a zero-defect strategy, BRUMA uses optoelectronic sorting at the Velbert location, which guarantees a purity of 10 ppm for each test item.
Current information on the new product group can be found at https://www.bruma.de/