Stupite u kontakt s nama
Telefon
Austrija
Tel.: +43 732 257700
Kontakt
Rado ćemo odgovoriti na vaša pitanja.
>Kontakt
21.10.2021
New Engineering Services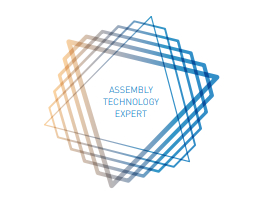 Always the right fastener with Assembly Technology Expert Services

When Florian Beer explains the core, the services and the goal of the Assembly Technology Expert Services, then he spans a wide range from product development and construction to the optimization of assembly processes and training courses that, among other things, raise awareness of the importance of "smaller" Communicate C-Parts and their considerable effects on the total costs ("Total Cost of Ownership").
"We offer the technological interpretation and design of a complete customer journey in production and manufacturing."
For customer success: Expert knowledge in fastening and assembly technology
Florian Beer as managing director of KVT-Fastening / Deutschland GmbH and Horst Sälzle as the responsible head of "Engineering & Services" emphasize that the company has more than a huge product portfolio comprising around 70,000 catalog items in the areas of press-fit technology, riveting technology, functional elements, screws and thread inserts offer.
"With our total of six engineering services, we provide expert knowledge for the success of our customers," says Horst Sälzle.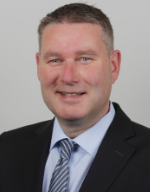 E-mobility, aerospace, medical technology, transport, agriculture, the broad field of robotics and many other industries - according to Horst Sälzle, "it's always about supporting our customers with regard to the performance of the connection solution and the quality of the end product ".
Behind each of the six engineering services are experienced engineers who are recognized experts in connection and assembly technology.
"Our Assembly Technology Expert Services are based on the concentrated competence of a company and on the personal expertise and focused customer orientation of our specialists.
The individual ATE services at a glance:

Expert Walk, together with those responsible, checks every single step, every fastening element, every product group and every tool in production. The analysis and suggestions increase the quality, safety and profitability of production.

> More details

Expert Teardown breaks down products and machines into their individual parts and fastning elements. Because only those who look and check expertly - and keep an eye on the whole, sometimes replace one or the other part with something more suitable or even dispense with unnecessary items.

> More details > Video

Expert Design ensures early on that products are designed and manufactured with the required quality, reliability and economy. The know-how in fastening technology is the guarantee that the product will be lighter, more sustainable and more economical than might be hoped for.

> More details

Expert Assortment Analysis uses analysis and interpretation to reduce the total cost of ownership by determining the right fasteners, minimizing the expensive variety of C-parts, fasteners & thus warehousing and optimizing production processes.

> More details > Video

Expert Test Services provide 14 test laboratories and state-of-the-art measuring and testing systems with ISO / IEC 17025 certification worldwide. As precise as a Swiss clockwork - most fasteners are tested in Zug, Switzerland.

> More details

Expert Education provides security with practical training by highly qualified experts on customer-specific topics relating to connection technology. The aim: to impart basic and specialist knowledge as well as to reveal hidden optimization potential.

> More details > Video
Are you interested?
Then do not hesitate and let us know how we can support you specifically to find the right fastening solution for your company and to optimize your processes in the long term.

> Send request now