Stupite u kontakt s nama
Telefon
Austrija
Kontakt
Rado ćemo odgovoriti na vaša pitanja.
>Kontakt
12.07.2021
Stanley® Assembly Technologies NB08PT-18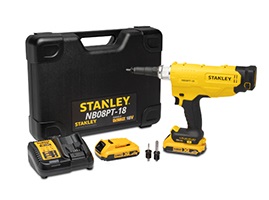 Stanley® Assembly Technologies NB08PT – 18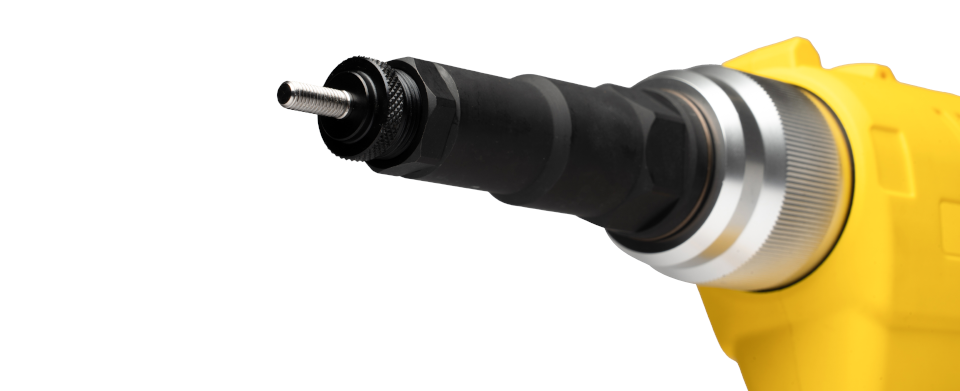 The new NB08PT – 18 from Stanley® Assembly Technologies is an ergonomic, cordless blind rivet nut tool that maximizes placing capability, and ensures optimum productivity and reduces installation costs.
power: 18.0 kN
weight: 2.3 kg - 2.6 kg
cycle time: 1.6 s
Download brochure:
Stanley NB08PT-18
Product features and your benefits
Maximizes productivity
Typically installs 900 (M6 steel) blind rivet nuts with a single charge, using a 2.0Ah battery.
No compressed air lines mean significant enhancement to operator mobility.
Easy to use
Quick release equipment


Quick slide battery installation


LED light to ensure clear line of sight to the application


Ergonomic soft grip handle for operator comfort


The built-in touch screen allows the stroke and force settings to be easily entered and adjusted, as well setting up of the cycle counter and poke-yoke features.


Benefits of using the NB08PT – 18 tool
Enhances operator mobility, enabling them to move easily around applications without the constraints and hazards of a compressed air line. Maximizes output and reduces operator fatigue thanks to its balanced, ergonomic design.


Operates in both pull-to-force and pull-to-strokes modes, therefore offering exceptional adaptability and productivity benefits.


Prevents unscheduled downtime, combining the benefits of long-lasting DEWALT lithium ion battery with industry leading charging time. Tool-less, quick change, nose housing and jaw guide systems further enhances productivity.


Simplified inventory management, service and support as a result of the single source tool and fastener system offering
Interested? Or would you like to be advised by our experts?