Stupite u kontakt s nama
Telefon
Austrija
Kontakt
Rado ćemo odgovoriti na vaša pitanja.
>Kontakt
13.03.2023
Bossard Global EV Summit 2023 at Experience Center in Linz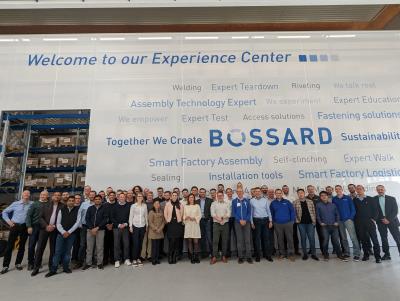 The Bossard Global EV Summit held in Linz, Austria from March 1st to March 3rd, was a resounding success, bringing together over 60 colleagues involved in the electric vehicle (EV) industry from North America, Europe, and Asia. The participants included business development professionals, application engineers, and product solution category managers.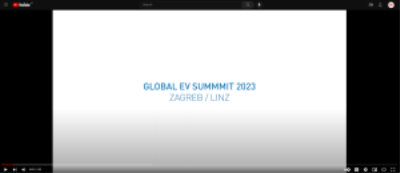 Video: Bossard Global EV Summit 2023

Interactive Experience Center in the heart of Europe
The summit took place in the Experience Center in Linz, which provided a perfect setting for the event. The Experience Center is a state-of-the-art facility including product stations, a Smart Factory Assembly showroom, and a test laboratory, that offers a unique and interactive experience to visitors. The center provides an opportunity for visitors to learn about Bossard's products and solutions and experience them firsthand.
>> Virtual Tour of Experience Center

Successful Co-Engineering Demo Room at Rimac Automobili
The summit featured a visit to Rimac Automobili in Zagreb, Croatia, where Bossard established a co-engineering demo room with a resident engineer to support Rimac locally with fastener design. Rimac Automobili is a leading electric hypercar manufacturer, and the visit provided an opportunity for the participants to learn more about electric hypercar manufacturing and the collaboration between the two parties.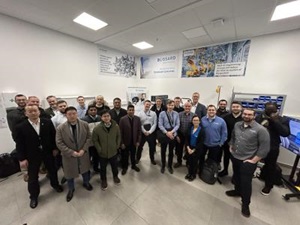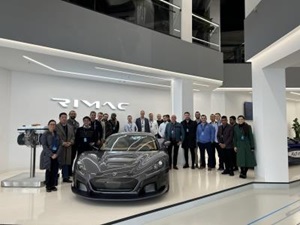 Global experience exchange
The main part of the summit took place in the Experience Center in Linz. The summit featured an interactive product bazaar, where participants had an opportunity to have insight into each product category. The summit also included a regional star projects review and sharing to enhance global cooperation in business development, a strategy workshop for composite materials, and a keynote speech by Mr. Markus Kreisl from Kreisl Electric, which received very positive feedback from the participants.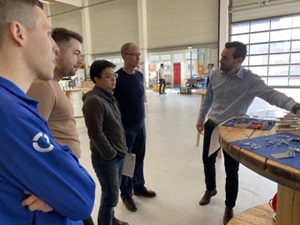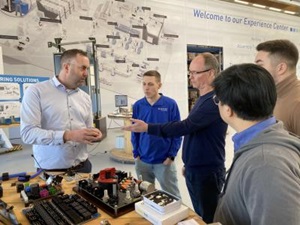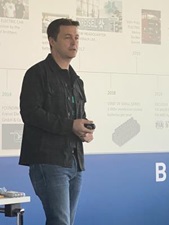 Global Team – global competence & know-how
Bossard has a strong determination in the EV vertical, and the global team showed exactly the competence and vision in supporting the global EV industry with their comprehensive know-how and product portfolio. The summit was a testament to Bossard's commitment to the EV industry and its willingness to invest in the future of the industry.
>> Bossard EV Product Selector

Bossard's commitment
Overall, the Bossard Global EV Summit was a great success, bringing together professionals from around the world to discuss the latest developments in the EV industry, the solutions for the pain points in EV manufacturing, and Bossard's global strategy. The summit highlighted Bossard's commitment to the industry and its dedication to supporting the global EV industry with its innovative products and solutions.
>> Download Bossard EV Brochure